Course details
★ Lunch Limited ★ Ueno lunch drink 9 items Lunch course ★ About 100 kinds of red and white bubbles 2 w Wine buffet & Others with unlimited drinks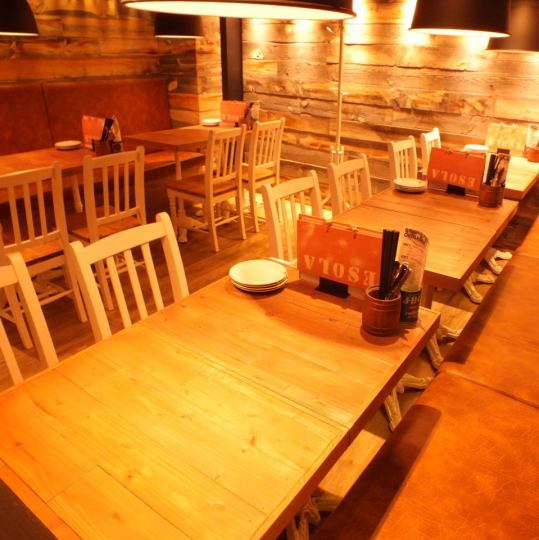 By using a coupon2980 yen
Is the tax price.
All-you-can-drink available

【All-you-can-drink all-you-can-eat】 All you can drink of ESOLA specialties, as well as Kirin Tanrei, Sour, Cocktail, High Bowl etc. We have more than about 150 items! ★ All-you-can-drink premium ★ All courses + 300 yen premium Changeable! Draft beer (Heartland), plum wine, shochu, scotch, bourbon will be available for you to enjoy.
Reservation deadline

Coming to the store until the day 16 of the desired date
Available days for reservation

Saturdays, Sundays, and holidays
【Cooking】 9 items / 【All you can drink】 about 100 kinds including red · white · foam 2 w wine buffet & other unlimited drinks (barrels · highball · cocktails etc) 【price】 2980 yen (tax excluded) About course, we can also enjoy full volume dishes! There is no doubt that you will be satisfied with the dishes!
Course menu
● Assorted 5 popular appetizers
· Classic! Raw ham cut off
· Assorted olive with various kinds
· Naturalist Kaponata filled with vegetable umami
· Octopus octopus from Hokkaido
· Potato salad with Pumesan cheese with smoking
● smoked Caesar salad with ESOLA plantation
● Luxurious seasonal ingredients ahijyo
● bucket
● Homemade kiln baked pizza or homemade meat sauce pasta
⇒ Please select your favorite menu at the time of reservation
All-you-can-drink menu
· ☆ ★ premium all-you-can-drink menu ★ ☆
· Rank up to premium all-you-can-eat at each course + 300 yen!
· Plus on standard all you can drink ■ BEER (Beer) Heartland ■ OTHER (Other) Plum wine / Potashinchu / Wheed shochu / Scotch / Bourbon will be available!
· ☆ ★ Standard all-you-can-drink menu ★ ☆
· About 80 kinds of ESOLA wine drinks all you can eat.Red, white, sparkling wine, sangria with ESOLA boasted wine drink allnment included.You can choose from about 80 kinds of red, white and bubble wines
· · BEER (beer) Kirin Tanrei / Shandigerf / Red Eye ■ HIGHBBALL (high ball) high ball / ginger ale / cola high ball / mango high ball / guava high ball ■ CHUHAI (Shochu high) green tea high / oolong high / Tea High / Lemon Sour / Lime Sour / Grapefruit Sour / Mango Sour / Guava Shower
ALCOHOL-FREE (non al cocktail) Shirley Temple / NON Moscow Tuleu / MONO MUSCORE / MANGO FIZES / GUBAFIZZE / LEMON FISU / FIRE DRIVE / SOFT DRINK (SOFT DRINK) ORANGE JUICE / Grapefruit Juice / Ginger Ale / COLA / Oolong Tea / Green Tea / Ice Tea / Ice Coffee ■ ALCOHOL- Pomegranate fizz
· CASSIS (Cassis) Orange / Grapefruit / Soda / Oolong ■ PEACH (Peach) Orange / Grapefruit / Soda / Oolong ■ LICHEE (Lychee) Orange / Grapefruit / Soda / Oolong ■ CAMPARI (Campari) Orange / Grapefruit / Spumoni / Soda ■ MALIBU (MALIBU) COLA / Orange
· MOJITO (Mojito) Mojito / Mango Mojito / Guava Mojito / Orange Mojito / Ginger Mojito ■ RUM (Lamb) Tonic / Coke / Back ■ GIN (Gin) Tonic / Coke / Back ■ VODKA (Vodka) Tonic / Moscow Mule / Screw Driver / Bulldog / Bloody Mary
2018/09/20 update